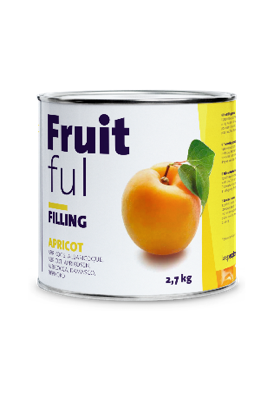 Fruit Fillings
Fruitful offers a unique fruit integrity a good bake stability, a balanced sweet-sour taste and many other features among its great variety of fruit fillings. Explore the different packaging types, flavours and other properties.

Choose between fruit filling in Tins or Buckets and get the benefits out of each product! These fruit-based fillings, are suitable for any type of application: as pie filling, muffing filling, cake decoration, puff pastry filling or bakery fillings and more!
Did you know that Fruit Integrity stands for the structure of the fruit after being processed?