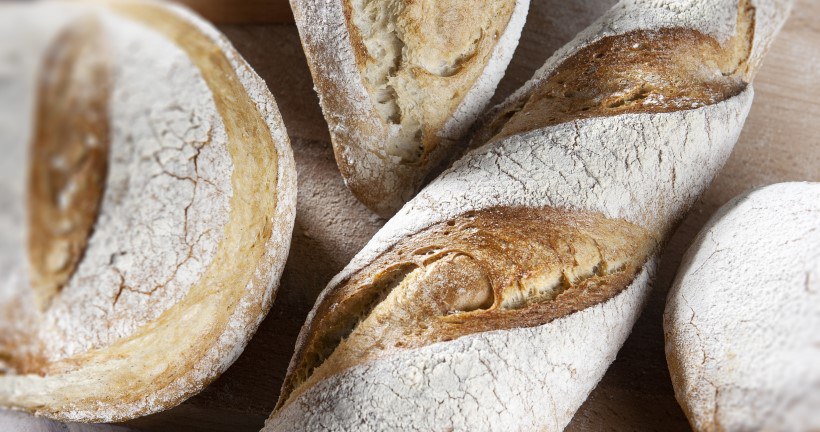 Bread solutions for small and industrial bakeries
Crafting delicious & healthy choices!
We take pride in warmly crafting bread that's not only delicious, but also good for customers all over the world. We understand the needs of health-conscious consumers, and that's why we've carefully created a diverse range of bread mixes, bread improvers and sourdoughs that are both tasty and nutritiuous.
With our bread improvement technologies, we combine local knowledge with our worldwide extepertise. This is how we help you to bake bread which will exceed your customers expectations!
Bread mixes
With our ready to bake breadmixes, smaller bakeries are able to bake the most delicious bread, with the perfect crustiness on the outside and a delightfull softness on the inside. With our bread improvement technology directly inserted in the mix, each baker will be able to bake the bread of the highest quality, while adding his own personal baking touch.

Bread improvers
As a mid-size or industrial bakerie you can use our most advanced bread improvement technology and add it to your own recipes. This will not only help you bake the perfect breads and rolls, but also create a longer shelf life and improve the efficiciency of your production facilities.

Sourdoughs
With our worldwide knowledge on fermented solutions we are able to help you to bake sourdough breads full of flavour, but without making the baking process more complex. Your customers will love the authentic taste, without handing in your production efficiency.
keep exploring the world of bread

In the world of bread, consumers are continuously changing their needs and choices. As Zeelandia, we are in touch with consumers all over the world. This helps us to understand the local tastes and preferences, but also to introduce new techniques, which are highly appreciated by bakers as well as their clients.

Gluten free, zero problem
It is challenging to replace gluten with almost no impact on the taste, texture, and shape of the final products, whether it is a loaf of bread, cake, or croissant. Since 2008, Zeelandia develops tailor-made solutions perfectly in line with the needs of the customers resulting in a leap forward in taste and texture. 

Health & Well-being
Our focus is on offering a variety of ingredients, products and recipes that are better for both consumers and our planet,
Zeelandia is a worldwide organisation. Contact us and one of our local teams will be in touch with you shortly.